The Women's Network: Advocates for Democratic Principles
13th Statewide Issues Forum
Stay tuned for further information about distribution of the recommendations that would have been distributed at this Forum.
Individuals who registered and speakers have been contacted. Please direct questions to info@kywomensnetwork.com
Saturday, November 16, 2019
Holiday Inn Hurstbourne
1325 S. Hurstbourne Parkway, Louisville, Kentucky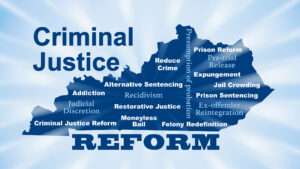 Agenda
8:15   Registration and Coffee
9:00  Welcome: Donna Moore Campbell, TWN Chair
9:15   Update and Overview of TWN's Criminal Justice Issues
Joan Gregory, Chair, Commonwealth Policy Institute
9:30  Break
9:45  Panel on Criminal Justice Reform       
Moderator, Bobby Clark, Chair, CPI Criminal Justice Committee
Pre-Trial Release: Pam Thomas, Senior Fellow, KY Center for Economic Policy
Mandatory Minimum Sentences and Presumption of Probation:  Scott West, Deputy Advocate, KY Dept. of Public Advocacy
Voting Rights Restoration:  Sara Lee, ACLU of KY, Smart Justice Advocate
Re-Entry Program for Incarcerated Felons:  Kristin Harrod, KY Dept. of Corrections, Director, Division of Re-Entry Services
Question and Answer Session with Panelists
11:30  Buffet Lunch (included with registration)
Luncheon Speaker:  The Honorable Greg Stumbo,  Candidate for Attorney General (when flyer was distributed)
1:00   Experiencing the Criminal Justice System:
Erika Pettus, ACLU of KY, Smart Justice Advocate
1:20   What to Expect from the Legislature: 
Senator Morgan McGarvey, Minority Floor Leader
Representative Charles Booker, Member, House Judiciary Committee
2:00  Questions for Legislators:   What can we do?
2:30   Forum Wrap-up
2:45   Annual Business Meetings of TWN & TWNPAC